Main content starts here, tab to start navigating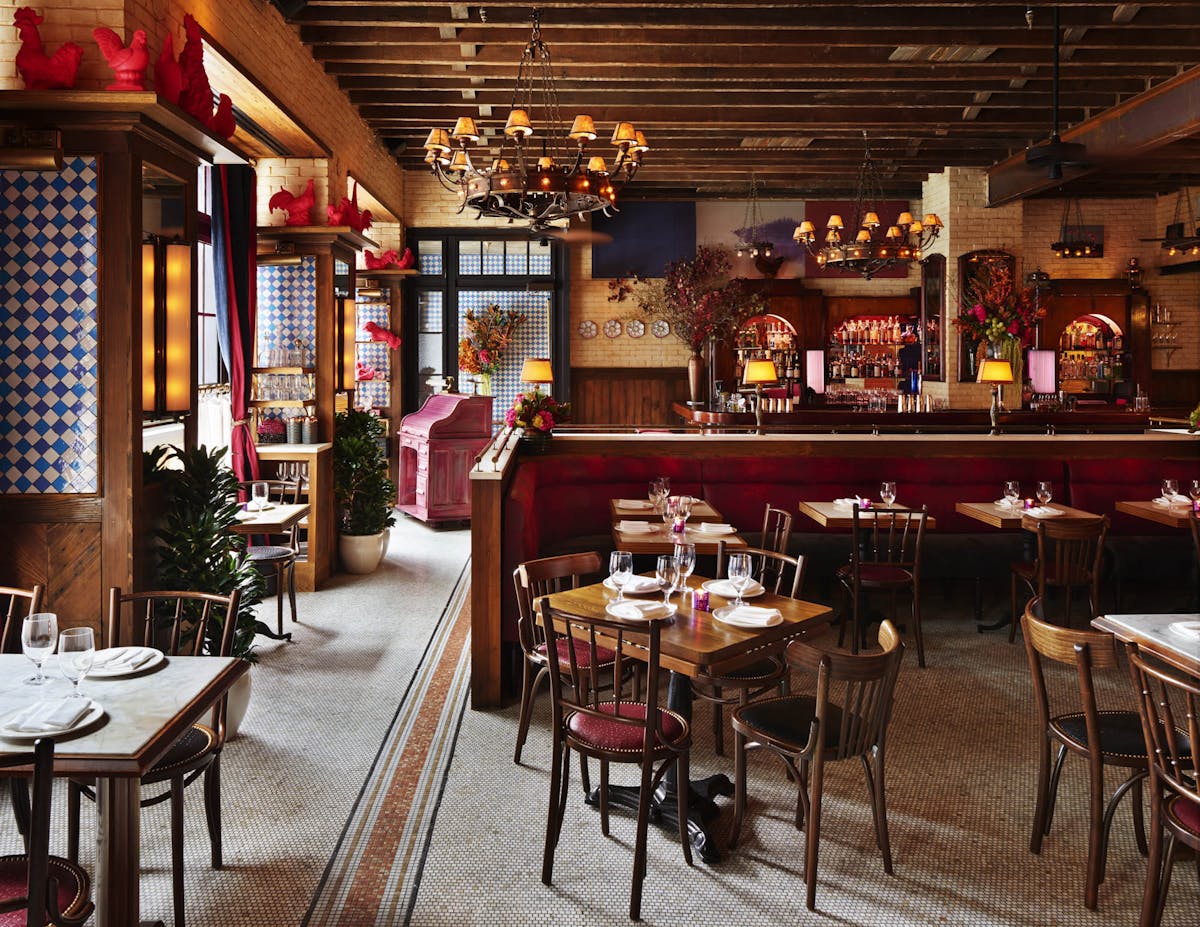 About Dirty French
Dirty French is a New York bistro created by Major Food Group's Mario Carbone, Rich Torrisi and Jeff Zalaznick. The restaurant takes its culinary cues from the timeless dishes and preparations of the classic French bistro and enlivens them utilizing modern techniques and bold flavors. Dishes like Duck à l'Orange with ras el hanout and preserved oranges and Trout Amandine with sesame and apricots remain true to their French roots but are restyled with flavors that explore the breadth and depth of the global French culinary influence. Dirty French is located in the Ludlow Hotel in Manhattan's storied Lower East Side.
Dirty French also operates The Lobby Bar, which is a cocktail bar and lounge located inside The Ludlow hotel. The Lobby Bar serves signature cocktails from Major Food Group along with a select food menu. Please refer to the Menu page for more information. The Lobby Bar serves guests indoors and outdoors year-round in The Ludlow's garden courtyard, and is open from 12pm daily.
Policies
Reservations can be made via email only one month to the numerical date in advance.
We start accepting reservation requests at 9:00AM via email on weekdays and at 10:00AM on weekends. We answer all emails in the order we receive them. Emails received before 9:00AM during the week or before 10:00AM on weekends are answered after the emails that came in directly at the opening hour.
Please note, reservations may not be booked over the phone. You can make, change or cancel your reservation by emailing us at reservations@dirtyfrench.com
For any last minute changes or cancellations, you may call us between 5pm - 10pm at 646-757-5477 for same day requests only.